Terraced House - Purchase - Mühlhausen
+ Rendite Objekt mit Mega Potential +
Beschreibung:
(see below for English)

Es handelt sich um 2 nebeneinander liegende Häuser aus unterschiedlichen Jahrhunderten (17. Jh. und 19. Jh.), eines davon hat den Status eines Denkmals. Sie befinden sich auf zusammen 868 m² Grundfläche und verfügen über ca. 576 m² Wohnfläche und einer Nutzfläche von ca. 444 m².

Der geräumige Hofraum mit PKW-Stellplätzen und freien Flächen wird über eine große Tordurchfahrt im Haus Nr. 19 erreicht. Die Doppelliegenschaft besticht durch ihre Lage im historischen Stadtkern von Mühlhausen zwischen zwei herausragenden touristischen Anziehungspunkten und durch die fußläufige Nähe zu Einkaufsmöglichkeiten und Dienstleistern.

Die mittelalterlichen Gewölbekeller stammen aus dem 12./13. Jahrhundert.

Beide Häuser sind renovierungsbedürftig, liegen im Sanierungsgebiet von Mühlhausen, eines davon ist denkmalgeschützt und bietet große steuerliche Vorteile.

Mit handwerklichem Geschick kann man hier viel erreichen. Konkrete Entwürfe für eine Gesamtentwicklung liegen bereits vor. Es ist möglich hier ein betreutes Wohnen, Mehrgenerationenhaus, Hotel oder viele Einzelwohnungen daraus zu machen. Der Kreativität sind keine Grenzen gesetzt.

====

+ Yield property with mega potential +

It consists of two adjacent houses from different centuries (17th and 19th century), one of which has the status of a monument. They have a total area of 868 square meters and have about 576 square meters of living space and a useful area of about 444 square meters.

The spacious courtyard with parking spaces and free spaces is reached via a large gate in house no. 19. The double property captivates by its location in the historical center of Mühlhausen between two outstanding tourist attractions and by the walking distance to shopping facilities and service providers.

The medieval vaulted cellars date from the 12th/13th century.

Both houses are in need of renovation, are located in the redevelopment area of Mühlhausen, one of them is listed and offers great tax advantages.

With craftsmanship you can achieve a lot here. Concrete drafts for an overall development are already available. It is possible to turn it into assisted living, multi-generation house, hotel or many single apartments. There are no limits to creativity.
Lagebeschreibung:
Mitten in Deutschland liegt Mühlhausen in Thüringen neben Eisenach und Bad Langensalza eine der drei Städte in der UNESCO Welterbe-Region Wartburg-Hainich. Mühlhausen liegt am Rande des Nationalpark Hainich. Die Kreisstadt verfügt über eine gut ausgebaute Infrastruktur mit Einkaufsmöglichkeiten allen Schultypen und vielfältigen medizinischen Einrichtungen und Krankenhäusern.

Bahnhof: 15 min. Fußweg
Erfurt: 58 km, 50 min Auto
Eisenach: 36 km, 45 min Auto
Autobahn A4: 36 km, 40 min Auto
Autobahn A 38: 30 km, 30 min Auto

===

In the middle of Germany, Mühlhausen in Thuringia is one of the three cities in the UNESCO World Heritage region Wartburg-Hainich, along with Eisenach and Bad Langensalza. Mühlhausen is located on the edge of the Hainich National Park. The district town has a well-developed infrastructure with shopping facilities for all types of schools and a variety of medical facilities and hospitals.

Train station: 15 min. walk
Erfurt: 58 km, 50 min car
Eisenach: 36 km, 45 min by car
Freeway A4: 36 km, 40 min car
Freeway A 38: 30 km, 30 min car
Energieausweis:
Year of construction:

1690
Ausstattungsbeschreibung:
Im Haus mit der Nummer 18 gibt es im Erdgeschoss 5 Räume mit bis zu ca. 29 m² und einer Gesamtfläche von ca. 101 m². Im Obergeschoss befinden sich 7 Zimmer mit einer Gesamtwohnfläche von ca. 107 m².

Die Zimmer haben eine Größe von bis zu ca. 21 m². Das erste Dachgeschoss hat eine zusätzliche Nutzfläche von ca. 116 m² und das darüberliegende Dachgeschoss bietet zusätzlich Staumöglichkeiten von ca. 71 m². Insgesamt besitzt Hausnummer 18 eine potenzielle Wohnfläche von ca. 208 m² und eine Nutzfläche von ca. 273 m².

Das denkmalgeschützte Haus hat mehrere Ebenen, vom Gewölbekeller bis zur Dachebene. Im Zwischengeschoss befinden sich 6 Räume mit einer Gesamtfläche von ca. 85 m² und im zweiten Obergeschoss befinden sich weitere 10 Zimmer mit einer Gesamtwohnfläche von ca. 185 m² und einer Zimmergröße von bis zu ca. 29 m².

Insgesamt besitzt das Haus mit der Nr. 19 eine Wohnfläche von ca. 368 m² und eine Nutzfläche von ca. 171 m².

Es wurden auch 2 neue Schornsteine gesetzt, einer im Jahr 2013 beim Einbau der Heizung und einer im Jahr 2015 für die Pizzeria.

Der Energieausweis wird aktuell erstellt.

====

In the house with the number 18 there are 5 rooms on the first floor with up to approx. 29 m² and a total area of approx. 101 m². In the upper floor there are 7 rooms with a total living space of approx. 107 m².

The rooms have a size of up to approx. 21 m². The first attic floor has an additional floor space of approx. 116 m² and the attic floor above offers additional storage space of approx. 71 m². Altogether house number 18 has a potential living space of approx. 208 m² and a usable area of approx. 273 m².

The listed house has several levels, from the vaulted cellar to the roof level. On the mezzanine floor there are 6 rooms with a total area of approx. 85 m² and on the second floor there are another 10 rooms with a total living space of approx. 185 m² and a room size of up to approx. 29 m².

Altogether the house with no. 19 has a living space of approx. 368 m² and a usable area of approx. 171 m².

Two new chimneys were also installed, one in 2013 for the heating system and one in 2015 for the pizzeria.

The energy certificate is currently being issued.
Sonstige Angaben:
Verpassen Sie keine Immobilie mehr!
Unser komplettes Immobilienangebot finden Sie immer zuerst auf www.remax.de
Gerne helfen wir Ihnen auch beim Verkauf oder der Vermietung Ihrer Immobilie.

====

Never miss a property again!
You will always find our complete real estate offer first on www.remax.de.
We are also happy to help you with the sale or rental of your property. We would be very pleased if you recommend us to others.
IMPRINT / DUTIES according to TMG: Service provider in terms of the Telemediengesetz (TMG) is the respective property manager. To view the legal information according to TMG, please click on the name or the picture of the specified property manager.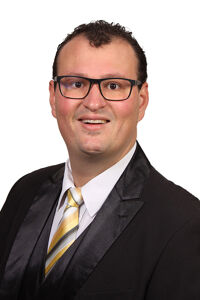 Samuel Grauer
RE/MAX in Lörrach
07621/ 986 88 34
Sie wollen mehr erfahren?
Wenn Sie uns eine Nachricht über das Kontaktformular senden, melden wir uns schnellstmöglich bei Ihnen: